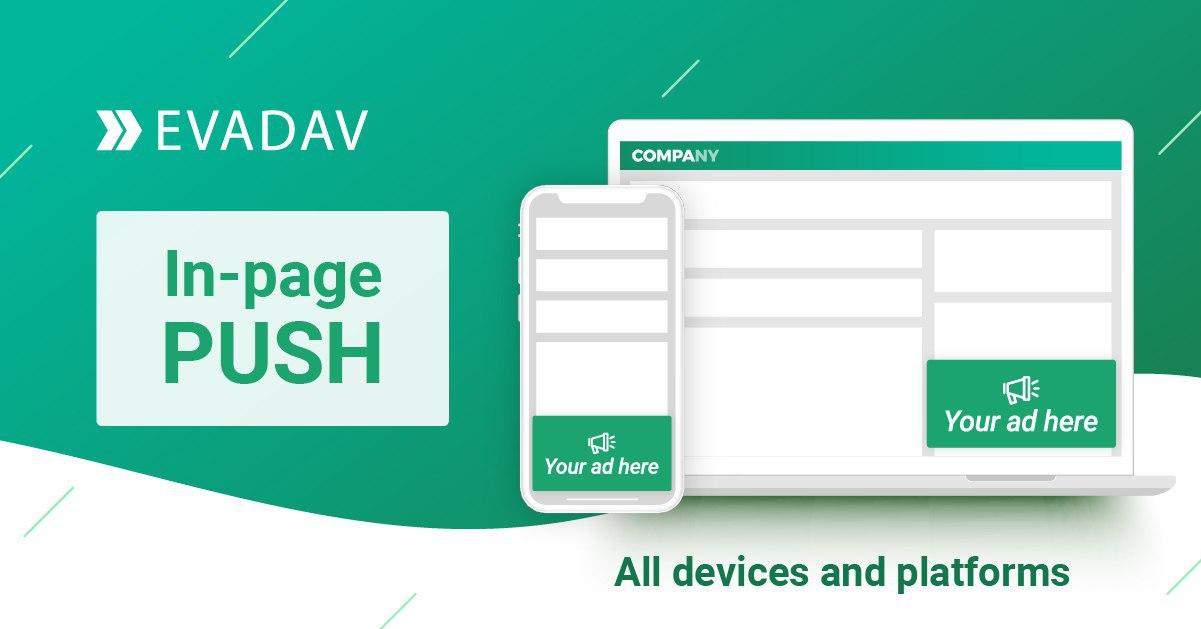 Cheers!
EVADAV
has prepared a solution that does not depend on the 4th February Chrome update
We're presenting a new ad format -
In-Page PUSH
What is the difference between the In-Page PUSH and regular push:
Works in all browsers, and all the platforms. Yes, including iOS!
A fresh audience that has not tired of push format yet. According to our tests, the conversion rate is 25% higher than with regular fresh subscriptions.
Good news for those who run campaigns with targeting by mobile carriers - the number of WIFI users strives to 0.
Gambling and Sweepstakes - converts excellent on iPhones.
A large close button in ads that excludes irrelevant clicks.
This format is displayed in the advertiser's dashboard as a separate one. Run your campaigns, test them out and, of course, contact your personal manager regarding your questions:
Site owners ->
http://bit.ly/2uj98Zi
Advertisers ->
http://bit.ly/2TFDOi8